Lowry Karst Preserve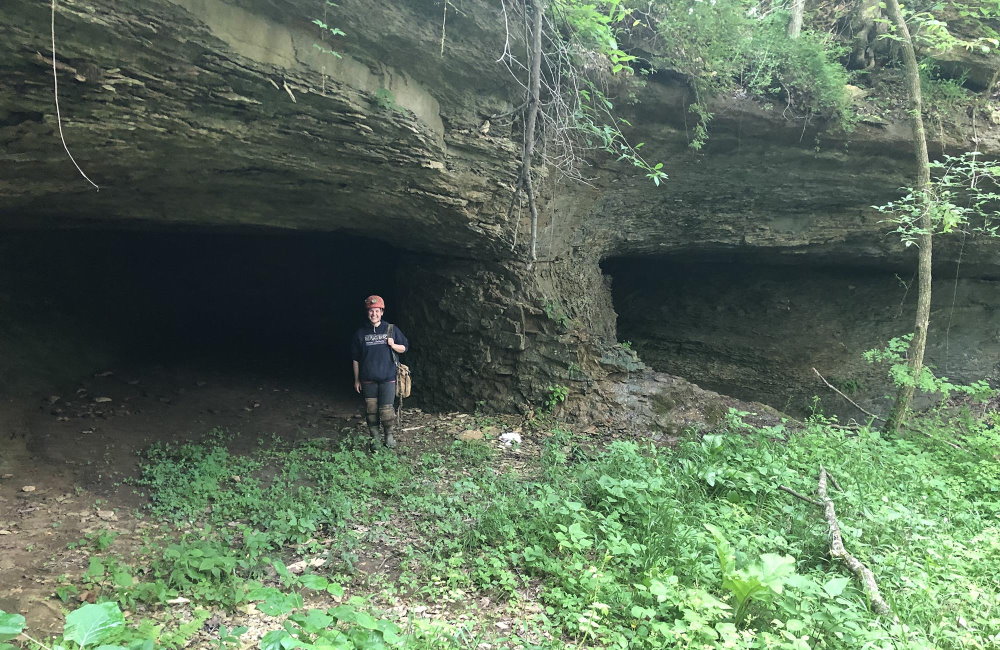 The IKC purchased the Lowry Karst Preserve on August 2, 2019. The property consists of 6.66 acres overlooking Graham Creek in Jennings County. The 2000-foot long cave has a large, impressive entrance with a perennial stream cascading down a scenic valley to a fifteen-foot waterfall. The cave offers a combination of walking, stooping, and a little bit of crawling in water. It hosts diverse troglobitic fauna including the rare Southeastern cave beetle, the Lewis cave amphipod, and the Rotund cave isopod.
With execution of a signed waiver, the IKC permits appropriate access to Lowry Cave for various cavers and groups including church, scout, and educational organizations. Proper caving equipment will be required, along with an understanding that the cave must be protected -- "leave nothing but footprints, take nothing but pictures, kill nothing but time." As with the IKC's other preserves, foot traffic access by the general public is also allowed for hiking, nature watching, mushroom hunting, and other low-impact surface activities. The property has numerous sinkholes and other karst features of interest. Please review the preserve's management plan for more details regarding access policy.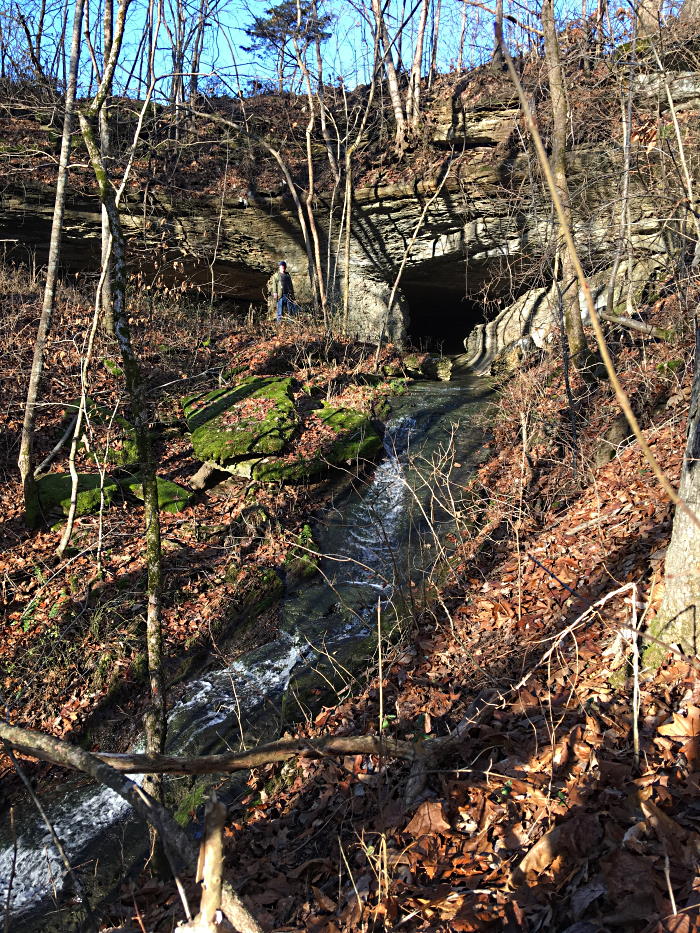 Although the IKC is no longer actively soliciting donations for Lowry Karst Preserve, there remains the need to restore the property to its natural state and perform minor improvements. Additional money received for this property will be placed in a dedicated fund for cave resource stewardship and to acquire other karst properties in Indiana. For further information, see our donations page.
The IKC is proud to own this preserve and is grateful to everyone who contributed. For more information or to arrange a visit to the property, please contact:
Jasper Beavers
Lowry Cave Patron and Property Manager
E-mail: jay3130@yahoo.com
812-343-7490