Where are the Caves?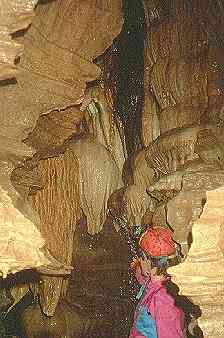 The IKC does not facilitate or encourage cave visitation! Those who are interested in caving as a recreational activity should visit one of the commercial caves in Indiana, including:
Several of these commercial caves also offer a more strenuous trip for the adventurous - often including equipment rental. For more information about commercial caves, visit the home page of the National Caves Association.
Those who are interested in a more rugged cave experience are encouraged to contact a local "grotto" (chapter) of the National Speleological Society. Joining a grotto will put you in touch with people who can give you some training; recommend proper gear; instill a conservation ethic; provide some leader-led grotto trips; and in time, provide you with cave locations.
---
Visit other pages about Indiana Caves: